Poll
Loading ...
AT&T adds LG Prime to GoPhone lineup
posted by Joe on June 21st, 2010 - 7:30 am | AT&T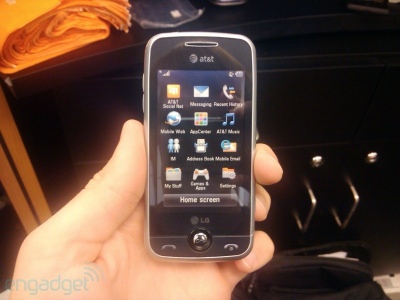 On Friday Engadget found a shot of a new LG handset, the prime, which it later found out was headed for AT&T GoPhone. Yesterday afternoon a Howard Forums user pointed to AT&T's website, on which the Prime appeared. It's an all-touch model that features a three-inch screen at 400 x 240 pixels, a 2 megapixel camera, and multimedia capabilities — including AT&T Mobile Music — with the capacity to hold a 16GB microSD card. It doesn't appear that this one will run on 3G, though that's not a huge issue for AT&T prepaid. You can get it for $99.99 at AT&T's website.