Poll
Loading ...
See the History of Mobile Phones
posted by Liz E. on July 23rd, 2015 - 8:30 am | Whimsy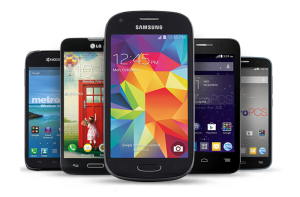 CNet has published a pretty awesome video this week that shows a brief evolution of the smartphone starting with the first iPhone, which was released in 2007. There aren't any flip phones in the video (which means a lot of my old phones aren't shown) but it's actually kind of interesting to see the screens get bigger and bigger as each brand suddenly starts to look basically the same.
Check out the video for yourself:
Kind of makes you wonder where smartphones are headed. Are they going to keep getting bigger and bigger with the advent of the smart watch for notifications? Or are we all going to suddenly get tired of having a phone larger than our heads? Only time will tell, I suppose. But still, it's interesting to think about.