Poll
Loading ...
Virgin Mobile Ups Plan Data
posted by Liz E. on September 1st, 2015 - 4:04 pm | Virgin Mobile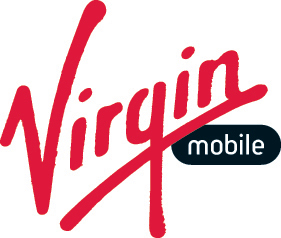 Sprint prepaid company Virgin Mobile has been looking pretty sorry of late with outdated plans, old phones and failing inventory. However, it looks like Sprint has finally remembered that Boost isn't its only prepaid and gave Virgin Mobile an update to its plans that puts it back in the running.
Effective immediately, three of Virgin's prepaid plans will be getting more data. Customers on these plans don't have to do anything at all; you will automatically get more data on the next plan renewal. Here's what the plan lineup looks like right now:
$25 – 500 minutes, unlimited text
$35 – unlimited talk and text, 1 GB data (was 250 MB)
$45 – unlimited talk and text, 3 GB data (was 1 GB)
$55 – unlimited talk and text, 8 GB data (was 3 GB)
While these plans aren't the lowest in the market, they are a heck of a lot closer to the offerings from Boost and even competitors like MetroPCS or Cricket. It's not the best in the market but it's nice to see Virgin showing signs of life at long last.
Virgin Mobile also is offering data add-ons which are actually pretty good. You can get 1 GB of high speed data for an additional $5 or 2 GB for $10.
As you probably guessed, Virgin operates on Sprint's network and does not offer roaming onto other networks. The company does not support activating your own device, so customers must purchase a Virgin Mobile branded phone. Unfortunately, Virgin's online store has been plagued with out-of-stock notices, but there are still a few semi decent phones available.
For more information on Virgin Mobile plans and services, visit Virgin Mobile's website.