Poll
Loading ...
Virgin Mobile Finally (Kind of) Offers BYOP
posted by Liz E. on January 1st, 2017 - 12:10 pm | Virgin Mobile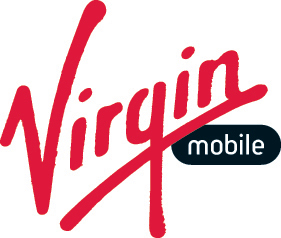 Sprint's forgotten prepaid brand Virgin Mobile finally has announced that it will be offering BYOP with select devices, but before you get too excited, the restrictions are pretty crazy (as we've all come to expect from Sprint) and unless you have an iPhone or Galaxy S7, you're basically SOL.
So, (drumroll please) here's the complete list of non-Virgin mobile devices that can be activated:
iPhone 5c (Verizon devices only)
iPhone 5s (Verizon devices only)
iPhone 6
iPhone 6s
iPhone 6s Plus
iPhone 7 (Verizon devices only)
iPhone 7 Plus (Verizon devices only)
iPhone SE (Verizon devices only)
Samsung Galaxy S7 Special Edition
Samsung Galaxy S7 Edge Special Edition
A little underwhelming, isn't it? Sprint, historically, has been the worst about allowing customers to move devices between its companies. Sprint, Boost Mobile, and Virgin Mobile all have their own devices, and customers have to buy an entirely new device to jump ship between them. But this is nothing new. In fact, many older Sprint devices (even postpaid) can't even be activated on other networks.
I'm not sure if the reasoning behind this is that Sprint is worried its customers will experience the terrible service and then move their phones to a less lucrative prepaid option, or what… but it's definitely hurt the business. Sprint has become the smallest of the Big Four carriers with the dubious reputation of having the patchiest and slowest network. Regardless, I know people who swear by both Boost and Virgin, as in the few areas where they have coverage it apparently is pretty good.
Virgin Mobile offers two plans ranging from $35 – $45 per month, with multiple add-ons and unlimited music streaming. For more information on Virgin Mobile or to check out its phones and plans, visit the Virgin Mobile website.