Poll
Loading ...
Virgin Mobile to Retire Plans, Add New
posted by Liz E. on January 20th, 2015 - 8:32 am | Virgin Mobile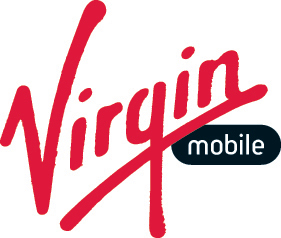 Last Saturday, Virgin Mobile announced the debut of several new data sharing plans that featured 4G speeds and the ability to share data between up to four phones. As it turns out, Sprint's MVNO has made several other changes along including the addition of two new individual plans and the retiring of their short-lived Virgin Mobile Custom plans.
The Virgin Mobile Custom plans debuted in August 2014 and were meant to provide exactly what users needed, when they needed it. Via Virgin Mobile's ItsOn technology, users were able to change their plans on the fly to represent their actual usage. But, according to a Fierce Wireless article, the plans failed to gain traction as Walmart associates were unable to understand and explain the program proficiently and many customers were simply confused.
There isn't really a date that I can see for the expiration of the Custom plans, and Virgin Mobile has not deactivated the Custom page. However, I expect it will be soon so if you are a Custom plan user, you should consider switching to a different plan.
Along with the data share plans, two new individual "Data Done Right" plans were introduced. Like the group sharing we talked about yesterday, these individual plans also use 4G speeds. Here are the new plan options:
$35 – 300 minutes, Unlimited text and data, with first 2.5 GB at 3G/4G speeds as available
$45 – Unlimited talk, text and data, with first 2.5 GB at 3G/4G speeds

Additional high-speed data for both plans can be purchased. $10 for 1 GB, $15 for 2 GB, $25 for 4 GB and $35 for 6 GB
All Data Done Right plans are available exclusively at Walmart, although top-ups can be done any number of ways. The Data Done Right plans are only available on select phones including the HTC Desire 510, LG Tribute, LG Volt and Galaxy Core Prime.
When you sign up for a Data Done Right plan, you must purchase a $20 starter kit, which will include two months of free music streaming that will not count against your data allotment. After the two months, the music streaming will be billed on a monthly basis unless cancelled. For more information, check out the Virgin Mobile website.