Poll
Loading ...
Virgin Mobile announces the Kyocera Event 3.5-inch Android
posted by Joe on February 21st, 2013 - 6:23 pm | Virgin Mobile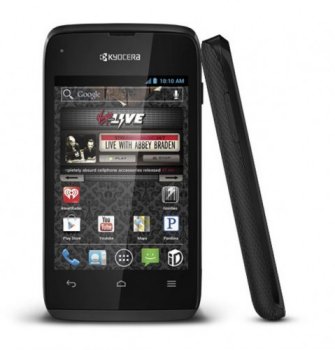 Virgin Mobile has added another low-cost Android smartphone to its lineup. The Kyocera Event is a very basic Android phone — though it does run version 4.0, which makes up for many hardware deficiencies. It doesn't try to be anything fancy, even sticking with the old-school 3.5-inch screen size. Most Virgin customers will care about little of that, though, and will go right to the price: $79.99 at Virgin Mobile's website. It will hit retail stores on March 3, as a Radio Shack exclusive.