Poll
Loading ...
Virgin Mobile Adds Unlimited Data Plan
posted by Liz E. on March 9th, 2017 - 12:51 pm | Virgin Mobile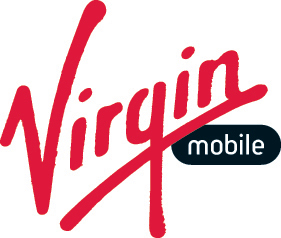 It is looking like Sprint's prepaid brand Virgin Mobile is finally getting some much-needed love. Although the company hasn't seen a lot of new plans, phones, or really anything of interest in the last few months, the company recently unveiled a new Data Unlimited plan that is sure to excite Virgin Mobile fans.
With the new Data Love Unlimited plan, consumers can get unlimited data, talk, and text for $60 per month. Unlike boost, Virgin's video speeds are capped at 1080p, but the rest of the streaming speeds are pretty similar. Much like Boost and Cricket, customers who exceed 23 GB per month will see their speeds deprioritized during peak usage times.
Here's what the lineup looks like right now:
$35 Data Love – unlimited talk, text, and music streaming, 5 GB data
$45 Data Love+ – unlimited talk, text, and music streaming, 10 GB data
$60 Data Love Unlimited – unlimited talk, text, music streaming, and data
It should be noted that the plan does not allow for hotspots, but it does offer unlimited streaming from select music services including Pandora, Spotify, Slacker, and iHeartRadio, to name a few.
This change is only the most recent in the prepaid price war, and Virgin is the third of the major prepaid plans to add an unlimited data plan. Cricket recently unveiled a $60/month unlimited plan as well, and Boost already has an unlimited plan for $50 per month, but users can't stream in HD.
Virgin Mobile is a sprint-owned prepaid brand. In order to use the service, users must purchase a Virgin Mobile device, although the website states that select phones (mostly iPhones) will be able to be activated soon. For more information on Virgin Mobile or to sign up for a plan, visit the Virgin Mobile website.