Poll
Loading ...
Verizon VoLTE Available on 2 Phones
posted by Liz E. on September 17th, 2014 - 4:41 pm | Verizon Wireless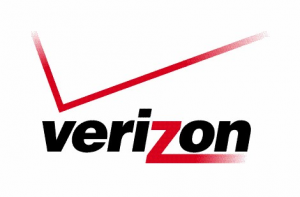 VoLTE or Voice Over LTE service has been all the rage, and T-Mobile and AT&T already have their networks up and running. You might remember we heard rumors that Verizon was going to launch VoLTE.  Well, it's finally here. Verizon announced the rollout of their VoLTE service today, but it will only be available for customers on the Samsung Galaxy S5 and LG G2 phones. The carrier has promised to add more phones soon, but didn't give any other specifics. 
Officially, the new Verizon VoLTE service and HD Voice is being called "Advanced Calling 1.0." Verizon has been seeding the market with VoLTE ready phones for quite some time, and all the phones reportedly need to use the system is a software update. A timetable for which devices will receive this update when hasn't been released by Verizon as of right now, but the other two carriers with VoLTE don't have very many phones that support it either, so I suppose they aren't in a rush.
To use Verizon's VoLTE service, both callers must be on Verizon's network and both must be in 4G LTE areas to get the service. Unlike GSM VoLTE networks, Verizon has confirmed that their CDMA network cannot support switching between 3G and VoLTE services. So in other words, if you move out of VoLTE service area while in a call, your call will be dropped.
Verizon has confirmed that there will be no extra cost to us Verizon's VoLTE service and HD Voice minutes will be deducted from a subscriber's normal voice minute bucket. Video calling will be deducted from the data allotment, and Verizon has stated that video calling will consume around 6-8 MB of data per minute of calling. If you have no idea how much that is, we'll do some quick math:
There are 1025 MB in a GB, and we'll estimate 7 MB per minute of video calling. So for 1 GB of data, you could be on a video call for about 2 hours and 45 minutes. For 500 MB of data, you could make  70 minute video call.
Depending on how much data you have, video calling might not be something you'd want to use that much. (But really, if you want to do a video call for 1+ hours, using WiFi is probably a better bet anyway.) VoLTE offers clearer sound and better quality calls–provided they don't drop when you leave the coverage area. For a full explanation of how VoLTE works and why drops calls, check out this post about cross-network VoLTE.
In slightly unrelated news, Verizon also announced that they are working on WiFi calling capabilities, but said that it wasn't a priority. Right now, WiFi calling is expected to be launched in 2015.