Poll
Loading ...
Verizon Prepaid Changes International Calling Options
posted by Liz E. on April 15th, 2017 - 12:18 pm | Verizon Wireless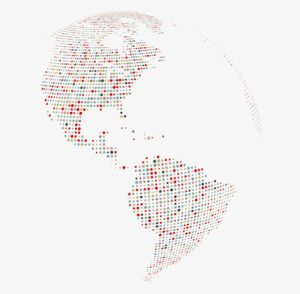 Verizon boasts arguably the largest network in the United States, so for obvious reasons it is one of the more popular options. While its prepaid lineup wasn't really that fantastic, it has been making some plan changes including the most recent shakeup of international calling through Verizon prepaid.
In addition to the typical pay-per-minute international calling option (where rates will vary by country) Verizon offers the following new international options:
Unlimited Together – North America – $5/month per line; includes unlimited calls to Mexico and Canada, and $0.05/minute calling to 230 countries.
Unlimited Together – World – $15/month per line – includes unlimited calls to 40 countries, and $0.05/min calling to 190 countries.
Once purchased, these monthly add-ons will automatically be added to the cost of each new monthly cycle unless removed from the plan.
Previously, Verizon Prepaid had a $10 add-on that would grant 1,000 minutes to call Mexico or Canada. That plan has been discontinued, although customers can still use the remainder of their minutes from the add-on.
It should also be noted that the Verizon Prepaid plans actually already include some international features including unlimited text to 200 countries for the $40 and $50 plans. The $70 plan also features unlimited talk to Mexico and Canada.
For more information on Verizon Wireless' plans, or to sign up, visit the Verizon Prepaid website.