Poll
Loading ...
Verizon PR puts favorable spin on open access plan
posted by Stuart on July 27th, 2007 - 9:00 am | 700 MHz spectrum, Verizon Wireless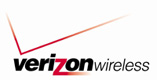 If AT&T supports a supposedly consumer-friendly provision, well, Verizon can't be far behind. Previously vehemently opposed to open access requirements on the 700 MHz spectrum ("There's enough competition"), Verizon has changed course and now supports an open access spectrum. Don't confuse this for a genuine desire to see more devices on the market; for the most part, this was a forced move.

A majority of FCC commissioners told a House telecommunications subcommittee Tuesday that they supported the "open access" requirement. With an FCC vote on the auction's rules scheduled for Tuesday, Verizon said it will consider allowing any device to access its network. But, it said yesterday in a statement, it would guarantee only services bought directly from Verizon.
We didn't catch an actual statement, but at least it's a step in the right direction.
The vote on the auction rules will take place on Tuesday. We expect no surprises, as FCC Chairman Kevin Martin has been pretty open about the proceedings. We wonder if they'll be acceptable enough for a Google bid — though we're sure Verizon and AT&T will put up much more than $4.6 billion.