Poll
Loading ...
Verizon Launches First Prepaid Phone with HD Voice
posted by Mary G. on January 19th, 2017 - 10:17 am | Verizon Wireless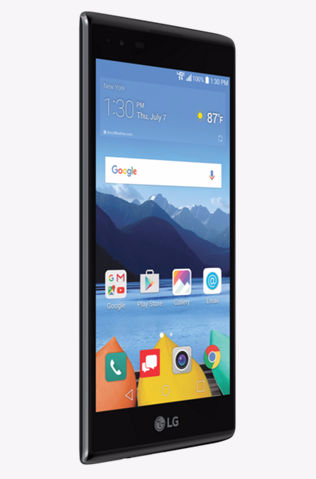 It looks like Verizon Wireless is continuing its increased focus on its prepaid division— the company recently launched the first prepaid phone that will support HD Voice, a feature that was first introduced to Verizon prepaid in September of 2016. 
The LG K8 V is available for purchase at $144 online. Currently, it looks like Verizon is waiving any activation fees for customers purchasing the K8 V and including a SIM card with the purchase. Let's take a look at the specs:
Android 6.0 OS
1.3 GHz Quad-Core Processor
1.5 GB RAM
2125 mAh removable battery
5″ HD display
16 GB memory expandable to 128 GB
8 megapixel rear camera, 5 megapixel front camera
Obviously, the real perk of this phone is getting the HD voice feature on a prepaid device. But, keep in mind that in order to use the HD voice, not only does your device need to be HD voice capable, but so does the device you're dialing. Customers also need to be sure that they have the HD voice feature added to their account.
Even if this is the first HD voice device specific to prepaid, customers can activate the iPhone 6 and 6 plus, iPhone SE, Samsung Galaxy S5 and up, and a few other devices on Verizon's network and also get HD voice.
Verizon is one of the main carrier networks in the United States, but offers only a few plan options to its prepaid customers. You can check coverage, devices for sale, and view the plans in detail on Verizon's prepaid page, here.