Poll
Loading ...
Verizon hits Alltel with false advertising suit
posted by Joe on January 3rd, 2008 - 10:30 am | Alltel, Verizon Wireless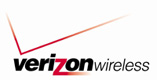 My first instinct was to place this at our postpaid sister site, but since I already covered a false-advertising-related issue earlier today, I figured why not talk about it here. You know those Alltel "MyCircle" commercials? The ones where the Alltel rep is a blonde playboy, and his competitors — the Big Four — are nerdy underlings. Apparently, there's a commercial where the Verizon nerd says something about having to extend your contract when changing calling plans. As we learned earlier this year, that is no longer the case.

"Whatever merit this comparison may have to other carriers, in the case of Verizon Wireless, the supposed 'advantage' is pure fiction," Verizon, based in Basking Ridge, N.J., alleged in the complaint.
We can't blame Verizon here. The entire premise of the commercial is that the Verizon nerd is trying to get customers to stay with the company, even though Alltel allows you to change your plan mid-contract without penalty. So it makes sense that Verizon is upset, since they offer the same service.
[The News Tribune]