Poll
Loading ...
Verizon facing sanctions for auction challenge?
posted by Stuart on October 1st, 2007 - 11:00 am | 700 MHz spectrum, Verizon Wireless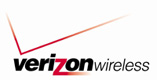 This whole thing is turning into a massive mess. First, Verizon challenges the FCC auction rules, basically saying that the open-access rules aren't proven to be effective, and even unlawful. Then, reports abound that FCC Chairman Kevin Martin is working to change the open-access provision, "coincidentally" coming on the heels of a meeting with Verizon. Now Frontline, another potential auction bidder, wants Verizon and their slimy tactics barred from bidding. Why? Because Frontline alleges that Verizon has violated FCC lobbying rules.

Verizon "wants to have it all," Frontline's lawyers wrote in a late Thursday filing with the FCC. "Verizon's tactic of making up procedures to suit its own needs should be firmly rejected."

Verizon Wireless violated the FCC's rules requiring public disclosure of communications with FCC staff on the January auction, alleged Frontline, a startup with several government and wireless industry veterans on board.
Clearly, you can see the problem with this. If it is true that Martin is working to abolish the open-access provision (and we can't prove that this is in fact the case), why would he look to take any action against Verizon? After all, the company stands to hand the government a handsome sum of money, likely far more than the $4.6 billion reserve price.
We appreciate Frontline's efforts for justice, but our time reporting on this industry has taught us one thing: it takes more than one voice to bring down a Verizon or an AT&T. They do as they please, basically, because the government allows them to. Why does the government allow them to? Dolla dolla bills, y'all.
Of course, Verizon admits no wrongdoing, and think that their two-sentence summary of the meeting with Martin is sufficient disclosure. In the minds of reasonable people, this makes no sense. But to people drive by other people's money, it makes all the sense in the world.
We're still expecting an announcement of the abolition of the open-access provision in the coming weeks.
[PC World]