Poll
Loading ...
Verizon expands network with Ramcell acquisition
posted by Joe on August 10th, 2007 - 9:00 am | Verizon Wireless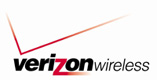 We're not sure about you, but we sure think that this practice of big wireless carriers buying out small, regional carriers seems a bit like AT&T and the Bell system of last century. But, it's the latest trend for AT&T and Verizon: Buy smaller carriers to boost your network and number of subscribers. It makes sense from a business standpoint when you put it like that. We can't help but view it another way, though. Consumers previously covered by Ramcell — those in southeast Kentucky and western Oregon — now have fewer options for their cell phone provider.

The purchase includes Ramcell's spectrum licenses, 51 cell sites and related operations in the two states. The acquired licenses cover a population of 574,000 people: 300,000 in the Clay and Madison, Kentucky markets and 274,000 in the Coos, Oregon market.
In Oregon, they're already on CDMA technology, so all Verizon has to do is add it's EV-DO Rev. A technology to the fold, and they'll have the full functionality of Verizon's network there. It's a different story in Kentucky, though, where they're still on archaic TDMA technology.
Will this force residents of southeastern Kentucky to purchase new phones that are compatible with the new network? We certainly hope Verizon won't go down that road. We got pretty PO'd when AT&T did that, so we'd be doubly mad if Verizon pulled the same crap. If you think you'll get a good return on investment by upgrading the network in a certain area, you might as well pony up a little more dough and subsidize new phones for old subscribers. Chances are, few of them will even notice the difference in network capabilities, anyway.
So, who else is fearful that their regional provider will be bought out by AT&T or Verizon?
[Verizon Wireless] via [Phone Scoop]