Poll
Loading ...
Verizon drops open-access challenge
posted by Joe on October 24th, 2007 - 10:00 am | 700 MHz spectrum, Verizon Wireless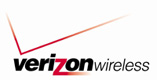 A month ago, we railed against Verizon for their appeal of the open-access provision of the 700 MHz spectrum auction. They later filed for an expedited hearing, given our proximity to the auction date. That was shot down by the courts, though. Now Verizon is using that as their reason to drop the appeal completely. Though it might not have mattered. Legal experts imply that they would have lost the appeal anyway, since the courts don't routinely supersede the FCC.

It sought to force the FCC to abandon the open-access conditions it has attached to around a third of the spectrum that is being sold to the commercial wireless industry. The conditions are aimed at encouraging another provider of wireless broadband services into the U.S. market, which is dominated by a handful of firms.
Now, this doesn't mean that the issue is going to die. There are groups fighting the open-access provision with the FCC itself, so Verizon may choose to pursue that path. The FCC might be receptive, since it's believed that Verizon would bid a boatload of money for that spectrum. The pressure is on Verizon even more, since AT&T recently purchased as swath of 700 MHz spectrum.
[CNN Money]