Poll
Loading ...
Verizon Adds $60 Prepaid Plan
posted by Liz E. on February 20th, 2015 - 8:47 am | Verizon Wireless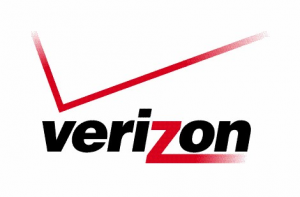 Of the four main carriers, Verizon has always been the last one to bother with the prepaid segment and I doubt most people even remember that it HAS one. But, regardless, they do still offer prepaid and starting March 1, Verizon is attempting to make their prepaid smartphone and feature phones a little more lucrative. I can't say I'm impressed with it, myself, but you can decide for yourself.
As of March 1, Verizon will be adding a new smartphone plan in addition to their $45 per month plan. Starting March 1, users can get unlimited talk and text and 2.5 GB of LTE data for $60. It looks like the data has a hard cap, but customers who sign up with autopay can get an additional 500 MB of data, bringing up the total to 3 GB for $60.
Before you get too excited, keep in mind that Verizon already offers a $20 3 GB data add-on, which could be combined with the cheaper smartphone plan to get 4 GB of data. If you did that, you'd spend only $5 more but gain 3 GB of floating data which expires in 90 days (instead of 30) and would act as a buffer during months with heavy usage. Seems far more convenient to me, but maybe that's just me. Alternatively, you could take that $60 to pretty much anyone else and get a much better deal with more data and less of Verizon's horrible customer service.
As far as basic phone users go, Verizon does have a little bit of good news. As of March 1, the $35 basic phone plan will be gaining additional minutes and increasing from 500 minutes to unlimited without raising the price. The plan also includes unlimited talk and 500 MB of data.
The last few months have seen quite a few changes in the prepaid plan pricing for both MVNOs and main carriers alike, but this is the first real big change that Verizon has made to its prepaid market in quite a while. And I am sorry to say that it probably didn't go far enough. I guess Verizon is just planning on relying on their slightly superior network to outbid more affordable options via AT&T or other companies.