Poll
Loading ...
Holy crap! Verizon offering third party apps, phones
posted by Joe on November 27th, 2007 - 8:57 am | Verizon Wireless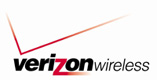 At around 7:30 this morning, we were e-mailed a press release regarding Verizon Wireless. We see these all the time. Sometimes they're newsworthy, sometimes they're fluff pieces. We assure you this is not fluff. Verizon has announced that "it will provide customers the option to use, on its nationwide wireless network, wireless devices, software, and applications not offered by the company." You mean…third party apps? We're not sure what kind of fever the execs at Verizon have come down with, but we're willing, for the moment, to forgive them for past sins.

In early 2008, the company will publish the technical standards the development community will need to design products to interface with the Verizon Wireless network. Any device that meets the minimum technical standard will be activated on the network. Devices will be tested and approved in a $20 million state-of-the-art testing lab which received an additional investment this year to gear up for the anticipated new demand. Any application the customer chooses will be allowed on these devices.
Okay, so it won't be a free-for-all, but we really couldn't expect any more than this. We do appreciate Verizon testing the devices to meet their standards. As a previous commenter pointed out, you wouldn't want a select few people with unregulated phones eating up the network's resources.
The caveat, it seems, is that only the newly developed devices will be open to third party apps. If you wanted an LG Voyager, for instance, you probably won't be able to use all the nifty new apps that are sure to roll out soon after the phones launch.
"This is a transformation point in the 20-year history of mass market wireless devices — one which we believe will set the table for the next level of innovation and growth," said Lowell McAdam, Verizon Wireless president and chief executive officer. "Verizon Wireless is not changing our successful retail model, but rather adding an additional retail option for customers looking for a different wireless experience."
Ah, we can't get enough of PR-speak. But he's right. They're not doing anything to hurt their current business. Rather, they're adapting to fill a growing niche.
We couldn't be happier with this. It might not be the be-all-end-all of what we are looking for (open platforms on existing devices), but it's certainly a step in the right direction. And you know the cliche: Rome wasn't built overnight.
[CNN Money]