Poll
Loading ...
5 Best Affordable Verizon Prepaid Phones
posted by Liz E. on January 30th, 2015 - 4:44 pm | Verizon Wireless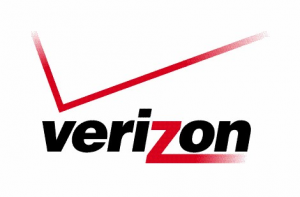 Verizon Wireless is, without a doubt, the largest wireless provider in the country and, interestingly enough, has the fewest MVNOs and the most obscure prepaid segment of the other tier one carriers. Like other carriers, Verizon does allow for activation of compatible CDMA phones but if you're looking for a good affordable new phone priced at $200 or less, then check out these top five picks:
1. Motorola Moto G – $99.99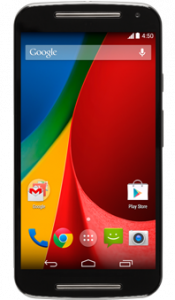 This device is easily my choice for one of best devices of 2014 and has a great price tag, snazzy features and really good user interface. Motorola released two different versions of this phone, and unfortunately this phone is not the 4G LTE version. If you're looking for 4G, and don't mind spending more, upgrade to the Moto X.
2. HTC Desire 612 – $199.99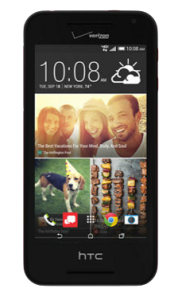 The Desire line has a higher-end feel to them and good specs across the board. While this prepaid version isn't quite as nice as some of the more expensive models, it still packs quite an impact and has plenty of features that would make any smartphone owner proud to pull it out of their pocket.
3. iPhone 4 (preowned) – $99.99
After the release of the iPhone 6, prices on older models dropped yet again. While the iPhone 4 is several generations old by this point, this Apple device is still a solid choice for Apple fans or anyone looking to try out the iOS feel and experience. Because it is preowned, however, this phone may not always be in stock.
4. Motorola Luge – $79.99
The Motorola Luge is a well-priced entry level smartphone with a good camera. While this phone is a little dated as far as hardware specs goes, it a lot more durable and resilient than other brands and similarly priced phones; making it an excellent choice for teens and kids.
5. LG Transpyre – $99.99
The LG Transpyre is one of many devices from 2014 that got lost in the sea of low to mid grade devices with entry level prices. The phone itself is pretty decent, but doesn't really have anything to set it apart from most other devices. Regardless, it would still be a solid choice for new or light smartphone users.