Poll
Loading ...
Tracfone settles patent infringement suit
posted by Joe on January 4th, 2008 - 9:30 am | Tracfone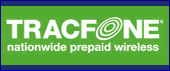 You know, we never knew that Tracfone was even involved in that suit. We're usually up on the doings of the MVNOs and true prepaid carriers — it's the theme of the site, after all — and this is the first we're hearing of a patent suit filed by Ronald A. Katz Technology Licensing. Apparently, they had issue with a few of Tracfone's offerings in the "Wireless Service and Support" field of use…though we're not exactly sure what that means. According to Trading Markets, this includes "customer service provided via automated systems and live agents."

The patents held by Ronald A. Katz Technology Licensing cover a wide range of interactive technology including automated forms of: customer service, prescription refill services, securities trading, merchandising, prepaid services, telephone conferences, registration, and home shopping, as well as functions involved in securing information from databases by telephone, interactive cable transactions, and various other uses of toll free and local numbers.
The sum of the settlement was not disclosed, but it covers both past infractions and future dealings. From Ronald Katz:
"We welcome TracFone Wireless to the large number of leading telecommunications companies who have purchased license rights under this portfolio."
We doubt this will in any way affect anyone's Tracfone service. They're owned by American Movil, the largest cell phone company in the Americas, covering 141 million subscribers over various subsidiaries.
[Trading Markets]