Poll
Loading ...
TracFone Launches First GSM Pay Go Phone
posted by Liz E. on July 7th, 2015 - 4:36 pm | Tracfone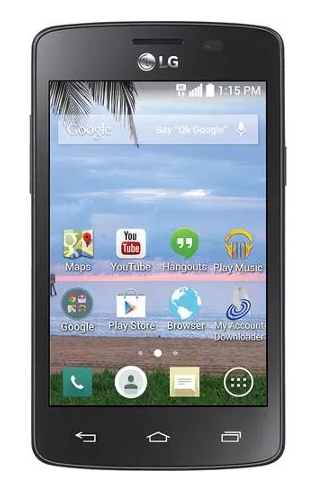 TracFone has launched its first AT&T-based Android phone designed to be used on TracFone's pay-as-you-go service. The LG Sunrise is a slightly boring entry-level device that isn't going to turn any heads, but is still significant as TracFone's first step towards allowing GSM AT&T devices on pay go.
The LG Sunrise offers 1.2 GHz dual-core processor, a fixed-focus 3 MP camera, Android Kitkat OS and a removable battery. The phone does offer a microSD slot, but doesn't pack much RAM or, well, anything. This phone is entry level through and through. You can purchase the device for $54 from Walmart's website or select stores. Obviously the device runs on AT&T's network.
Additionally, Prepaid Phone News reported yesterday that TracFone has modified its BYOP page to include spaces for GSM SIMs. In fact, you can go all the way to purchasing the SIM, where you're met with a "Coming Soon" page. Clearly the SIMs aren't quite ready but I'd be willing to bet that it's on the way. Currently only CDMA phones may be activated on TracFone, so adding GSM devices is pretty awesome.
For more information on TracFone or to purchase airtime or a device, visit TracFone's website. Be sure to check back here for more information and updates on when the GSM BYOD goes live!!