Poll
Loading ...
Tracfone getting Samsung SCH-R375
posted by Joe on January 19th, 2012 - 7:30 am | Tracfone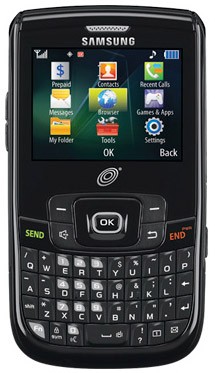 It might not be the fanciest looking phone, but the Samsung SCH-R375 is headed for Tracfone. Its biggest feature is a QWERTY keyboard. In most respects it's a low-end phone, featuring a 1.3 megapixel camera and little else. It's actually a great prepaid phone for texting. There is no word on pricing and release date, but we can assume it will be relatively soon and cheap.
Via Phone Scoop.