Poll
Loading ...
Tracfone announces pair of Samsung feature phones
posted by Joe on June 11th, 2012 - 12:56 pm | Tracfone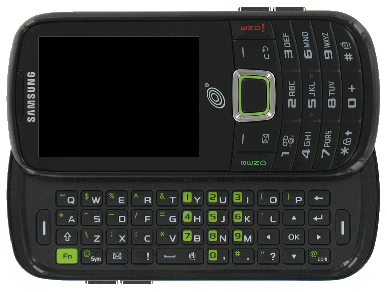 Today Tracfone announced a pair of basic Samsung phones for its lineup. Pictured above is the Samsung S425g, which appears to be from the Messenger line of phones. It features a slide-out QWERTY keyboard and not much else. It does have some basic features, such as a media player (with 32GB microSD expansion capability) and a 2.0 megapixel camera with video. But it's really nothing special. The price should reflect that, though there is no word on pricing or release date yet.
The other one is the most basic of basic bar phones, the S125G. There's really nothing to say about it, other than it will be dirt cheap. If it's not, well, then don't even bother with it. As with the 425G, there is no release or pricing info on this.