Poll
Loading ...
Straight Talk expands unlimited plan to include data
posted by Joe on October 13th, 2009 - 7:30 am | Tracfone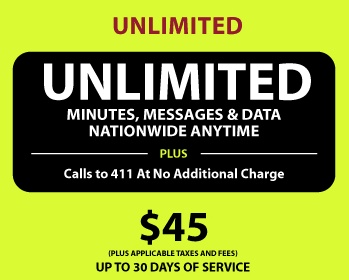 Straight Talk customers no longer have to worry about their data consumption. When the service launched earlier this year, it offered unlimited minutes, messages, and 411 calls, plus 30 MB of data for $45 per month. Starting now, they've lifted the limit on data, making everything in the plan unlimited. The data limit upgrade gives Straight Talk two competitive advantages against Page Plus, which offers similarly styled service plans. Straight Talk not only has the unlimited 411, but now unlimited data, while Page Plus limits data to 20MB for its unlimited plan, and does not have unlimited 411. The plan is available now on Straight Talk's website.