Poll
Loading ...
Straight Talk adds $45 unlimited plan
posted by Joe on July 5th, 2009 - 9:37 pm | Tracfone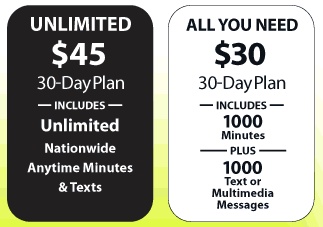 It appears Tracfone is serious about their new Straight Talk service. A few weeks ago we first heard of the service and its $30 plan, which provides 1,000 minutes and 1,000 text messages, plus unlimited 411 and 30 MB of data. They have a new promotion, and it's got the industry abuzz. For $45 per month, you can get unlimited minutes and text messages, plus 30 MB of data and unlimited 411 for $45. Like the 1,000 minute plan, the unlimited service option lasts 30 days. You can check out the offering at Straight Talk's website.
Update: Commenter Peter points out that the unlimited plan is on a six-month trial. Understandably, Verizon doesn't want Straight Talk stealing all its customers. So if Verizon doesn't see a mass exodus, and doesn't see a severe uptick in network traffic, we could see this stick around. For now, though, figure this has a six-month sunset clause.