Poll
Loading ...
Samsung S275G coming to Tracfone
posted by Joe on February 19th, 2013 - 5:15 pm | Tracfone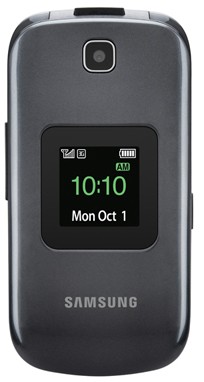 Anyone get excited about flip phones any more? If so, it's your lucky day. Samsung recently gave us a glimpse of the S275G for Tracfone, which is yet another in its line of low-end feature phones. The skinny: 1.75-inch internal screen, 1-inch external screen, 1.3 megapixel camera with video, and that's about it. It can play music and video if you'd like, but there just isn't much memory to store those files. It might not seem like much, but this is the perfect fit for Tracfone. They're pushing their smartphone customers towards Straight Talk and even Net10, so they might as well continue pumping out low-end handsets for Tracfone. They fit the market that the Tracfone brand is targeting.
Via Phone Scoop.