Poll
Loading ...
Net10 adds handset, Tracfone discounts one
posted by Joe on November 4th, 2009 - 7:30 am | Tracfone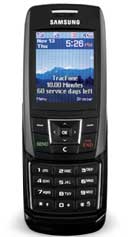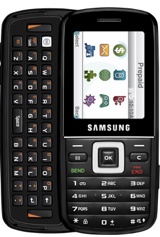 Earlier this year, Tracfone introduced its first Samsung handsets. Among them was the T301g, pictured to the left. The lightly featured phone originally went for $50, but it appears that Sears will discount it for Black Friday to $24.99, so half off. If you were thinking about this phone, or any Tracfone, it might be best to wait until the day after Thanksgiving.
The other handset is the Samsung T401g, which is now available from Net10. It is a GSM handset, so it is only available in some locations. To find out if you are in a Net10 GSM market, go to Net10's website and enter your ZIP code. If the T401g shows up, you're in a GSM market. If you're like me, in a CDMA market, you will not see the handset.
The handset costs $79.99, but a Howard Forums member was kind enough to point out two promo codes which can save you $8. You can use the promo codes 34567 for a $3 discount, and 44477 for another $5 off.