Poll
Loading ...
Look for the Samsung T528 on Tracfone
posted by Joe on June 13th, 2011 - 10:00 am | Tracfone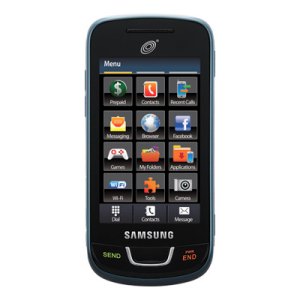 Pictured above is the Samsung T528, which recently made a debut at Samsung.com. It's a touchscreen device that features a 3-inch screen and a 2-megapixel camera. While most new touchscreen devices we see feature the Android operating system, this one comes with Samsung's own TouchWiz 2.0, which, all considered, doesn't look too bad. There's no word on pricing or availability, though the website mentions that it will become available through Tracfone, but that could just as easily mean Straight Talk or Net10. It shouldn't be too long before we see this one on shelves.
Via Phone Scoop.