Poll
Loading ...
Earn Free Airtime With Tracfone
posted by Liz E. on September 4th, 2014 - 9:44 am | Tracfone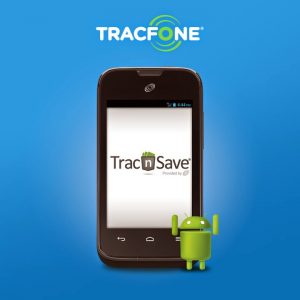 While Tracfone's customer service is nothing to brag about, their discount membership program Trac'N'Save is definitely worth a look in you live in the city or love shopping. The program is free to Tracfone customers and only requires you to sign up with your account to start getting benefits, like free airtime. 
Here's how it works: after you sign up for a membership with your Tracfone number, you can go to the website and look for local discounts and deals, some of which will offer a percentage of TrackBucks. The percentage is usually small–2% to 6%–and is calculated based on how much you spend. So if a deal gives you 5% TracBucks and you spend $50, then you'll get $2.50 in TracBucks added to your account. Then, once you have enough, you can purchase airtime cards with your TracBucks. So, while they aren't exactly free, if you used the discounts at places where you frequently shop you would essentially be getting airtime in exchange for purchases you already make.
There are a ton of places that offer some sort of discount through Trac'N'Save–everything from groceries to electronics to jewelry or baby supplies. Some of the discounts offer TracBucks while others don't, so be sure to pay attention if you're looking to earn some free airtime with your purchases. The 'Deals + Rewards' section has both discounts and TracBucks, while the others feature one or the other.
I'm not much of a coupon clipper, but looking at the list of stores–Walmart, Best Buy, Groupon and Macy's to name a few–a lot of them are stores where I actually already shop. Then again, there also plenty I've never heard of, so I suppose it evens out.
If you have Tracfone or have used the Trac'N'Save program, let us know how you like it in the comments!