Poll
Loading ...
The best prepaid phones for text messaging
posted by Joe on January 18th, 2012 - 4:30 pm | Text Messaging
When we started the Prepaid Reviews blog in 2007, there wasn't much in the way of prepaid phone selection. They were mostly old, cheap models that postpaid carriers had ditched long ago. Then again, when we started the blog, there was no iPhone. Apple has since changed the cellular phone industry, and we can see the residual effects in prepaid phone offerings. Better phones than ever are available, and for affordable prices. While five years ago it was difficult to find a prepaid phone with a QWERTY keyboard, it's fairly commonplace now. It makes it easier to build the following list: the best prepaid phones for texting.
The criteria is fairly easy. We'll look at the featured pay as you go cell phone providers and choose the best text messaging phone they offer. Some will be disqualified, since they don't offer their own handsets, or they don't offer QWERTY handsets. We're not counting smartphones here. Heavy text messengers will do well with one of these handsets.
AT&T GoPhone: Pantech Link II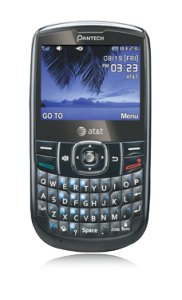 AT&T does have a few QWERTY options in its GoPhone lineup, but they tend to run into the high-end pricing range. At the top of the line you'll see a number of Android smartphones, which don't count for this list. But a rung below that features a few QWERTY handsets. We prefer the Pantech Link II. It's a candybar phone, so your QWERTY keyboard is always exposed. There is a comparable slider device from Pantech, but more moving parts means a greater chance of breaking. At the same time, it has a decent-sized screen, so you can do a few more things than you could with, say, the Samsung QWERTY slider with a tiny screen.
Cost: $179.99
Get it: AT&T's website
Boost Mobile: Motorola i475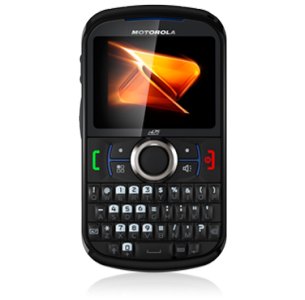 Boost does have a number of QWERTY handsets, but unfortunately many of them are smartphones. They do have another Motorola handset, the Theory, that costs less than the i475 (a/k/a the Clutch). Yet the Clutch's keyboard is of a higher quality. It's also a bit more spaced out, so you'll have an easier time tapping out all those messages. While the Theory does well in a value comparison, we're looking for the best non-smartphone for texting. That award goes to the Clutch.
Cost: $99.99
Get it: Boost Mobile's website
Consumer Cellular: Nokia C3
This was an easy choice, because it's the only QWERTY model that Consumer Cellular offers. Even though it's the only option, it's still a relatively high quality one. The buttons are big enough that tapping out thumb messages is relatively comfortable. The menu system is a bit clunky, but that's to be expected from a non-smartphone. This phone does just fine for text messaging.
Cost: $45.00
Get it: Consumer Cellular's website
Cricket: Samsung Comment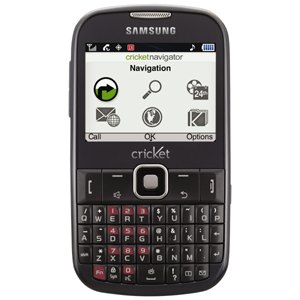 As with many phones on this list, the COmment looks like your standard BlackBerry. While we'd love to recommend the BlackBerry Curve, also available through Cricket, as a great texting phone, it misses the mark since it's a smartphone. In terms of regular feature phones, though, the Comment works just fine. Its keyboard is well-spaced and comfortable, leaving heavy texters with plenty of room. It's an added perk that Cricket's plans all include unlimited text messaging. There are enough other features on this phone that for many people, it's just about as good as a smartphone.
Cost: $39.99
Get it: Cricket's website
kajeet: LG Rumor 2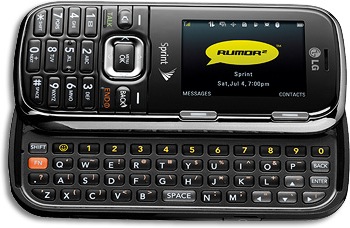 If there's one thing that's clear, it's that kajeet understands its audience. They cater to the tween crowd, and there might be no bigger group that loves text messaging. Whether that's traditional SMS or instant messaging, it doesn't matter. It's clear that kajeet users are heavy messengers, and their handset lineup reflects that. You'll actually have a hard time finding a phone that doesn't have a QWERTY keyboard or a touchscreen. We prefer the LG Rumor 2. It's an oder model, but it has a great horizontal slide-out keyboard. The layout means plenty of room for the thumbs to maneuver, which means fewer mistakes while texting. All the while, it slides up and fits into anyone's pocket or purse.
Cost: $99.99
Get it: kajeet's website
MetroPCS: Huawei Pinnacle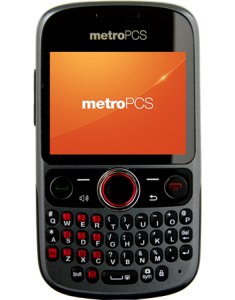 It might be an ugly bugger, but the Huawei Pinnacle is a great phone for tapping out text messages. It doesn't do much else beyond basic communications, but it does provide great value. It also connects to social networking services, which means more ways you can use the QWERTY keyboard.
Cost: $9.00
Get it: MetroPCS's website
Net10: LG501C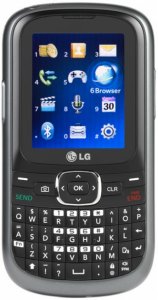 Net10 does have many other QWERTY models, and many of them could be better than the LG501C. Why pick it, then? Because it's quite different. This list would be pretty boring if we listed the LG Rumor 2 twice, right? Net10 offers this thin QWERTY device, and it works well for what it is. The keyboard can get a little compact at times, but it feels oddly comfortable. We also like the navigation, which makes using the phone a lot easier.
Cost: $39.99
Get it: Net10's website
Page Plus: Kyocera G2GO M2000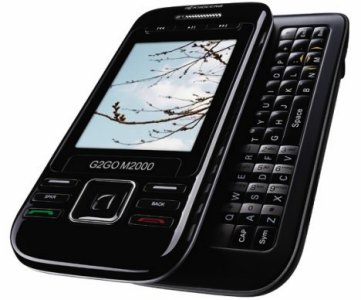 Page Plus doesn't offer many of its own phones, but it does offer a pair of QWERTY models from Kyocera. Of them, we prefer the G2GO, because it's a slider. Yes, that can mean more chances of breakage, but it also feels a lot more comfortable than the boxy Torino. It also has a nicer screen, so everything pretty much lands in the G2GO's favor. Even the price.
Cost: $39.95
Get it: Page Plus's website
PlatinumTel: Sanyo 2700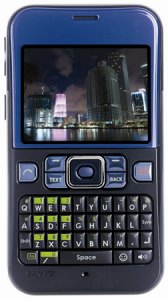 Again, this is an easy choice, since PlatinumTel's only other QWERTY handset is the LG Rumor. The Sanyo 2700 is nice enough, though. The keyboard is very BlackBerry-like, with the buttons all having markers of sorts to make typing a bit easier. The entire phone looks something like a boxier BlackBerry. Of course, it won't cost you nearly as much.
Cost: $69.99
Get it: PlatinumTel's website
Straight Talk: Nokia E5
Here's a tough one. Straight Talk considers the Nokia E71 a smartphone. That's a tough designation these days, since it seems that only a select few platforms get that title. But that's what they're saying, so we're moving onto the Nokia E5. It's a nifty looking handset that features a usable QWERTY keyboard. It actually provides many smartphone-like features as well, including plenty of organizational tools. The 5-megapixel camera doesn't hurt, either.
Cost: $149.99
Get it: Straight Talk's website
T-Mobile: Samsung t359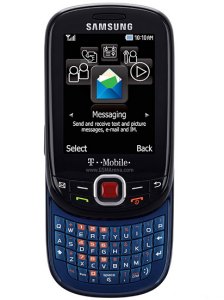 T-Mobile has a large selection of non-contract phones, and many have QWERTY keyboards. But since the company has taken a more smartphone-centric direction with its prepaid unit, most of these don't fit our criteria. The Samsung t349, however, is a nice alternative. It's a slider with a touchscreen, and a surprisingly usable operating system. The keyboard is quite nice, too, as long as you can get used to the curve of it.
Cost: $50
Get it: T-Mobile's website
Tracfone: See Net10
Verizon: Pantech Caper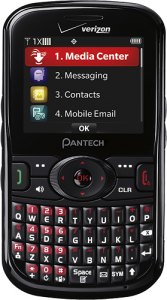 It's pretty much the same as AT&T's Pantech Link II, but it has some subtle differences. The keyboard is quite nice on the Caper, as the keys are well-separated. Other than that, it's your standard candybar QWERTY handset. It's easy enough to navigate, which is a plus.
Cost: $79.99
Get it: Verizon's website
Virgin Mobile: LG Rumor Touch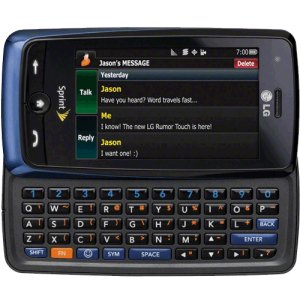 We end our list with a full touchscreen phone, but don't mistake. It's still a fewature phone. At the same time, it does provide access to many typical smartphone features, such as Twitter and Facebook, so there are plenty of ways to make use of the QWERTY keyboard. It slides out, too, so you can take advantage of the full screen on the face of the device.
Cost: $99.99
Get it: Virgin Mobile's website