Poll
Loading ...
Text and Call for Free With Wifi Apps
posted by Liz E. on April 25th, 2015 - 12:05 pm | FAQ, Text Messaging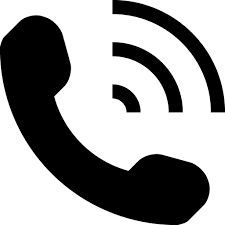 With prepaid plans, you can get good service for half the price of a traditional postpaid contract. But, if you have Wifi most places, then you can do even better: free. It doesn't really get much better than that does it?
There are a handful of great apps out there that allow for calling, texting, video messaging and instant messaging friends and family for basically free. While this list is hardly an exhaustive list of your options, these are some of the most popular Wifi apps for calling/texting/messaging:
UppTalk – iPhone, Android, Kindle and Windows
Pinger Text Free – iPhone, Android, computer
Google Hangouts – iPhone, Android, computer
Talkatone – iPhone, Android, Kindle
WhatsApp – iPhone, Android, Blackberry, Symbian, Windows
Skype – iPhone, Android, Windows, computer, Xbox One
As a note, most of these apps require your party also has the app installed, or else charges a nominal fee for some services. So, which app is your favorite? Do you have another free app or wifi calling service you use? Tell me about it in the comments!