Poll
Loading ...
T-Mobile to Offer Phone to Entice Customers
posted by Liz E. on May 19th, 2015 - 4:22 pm | T-Mobile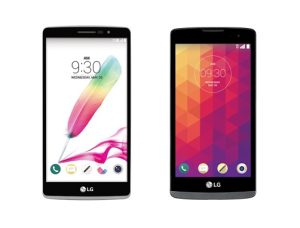 T-Mobile has been extremely aggressive about marketing both its prepaid and postpaid plans to consumers, and according to Android Headlines, this trend will continue with a free phone offering for select customers. T-Mobile itself has made no official public announcements, but an email from T-Mobile corporate to its employees was intercepted recently by TmoNews. The email indicated that customers who sign up for a prepaid plan would be able to get an LG Leon LTE smartphone basically for free.
The catch is that customers will have to file for an online rebate in order to get back the funds for the phone. The LG Leon LTE is normally priced at $150, but Android Headlines reports that the phone will be sold to prepaid customers for $50. Customers will then have to sign up for at least a $40/month prepaid plan and file for a rebate before being refunded the $50 via a prepaid card.
T-Mobile has publicly announced that the LG Leon should be released tomorrow, May 20, but I haven't seen any details in the leak that indicated as to when this promotion end. Once T-Mobile makes the official announcement tomorrow, I'll update the article.
The Leon LTE is a decent device that will likely work just fine for most low-end users, although it's certianly not going to wow on most levels. The phone ships with Android 5.0 Lollipop, which is pretty nice, and has an 8 MP back camera which is also not too bad for the price you're paying.