Poll
Loading ...
T-Mobile $0.99 SIM Sale Returns
posted by Liz E. on August 21st, 2015 - 8:25 am | T-Mobile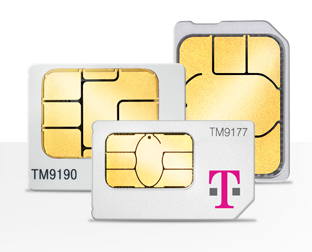 At this point, I'm not even really sure that T-Mobile's extremely frequent $0.99 SIM sales can really qualify sales due to the ridiculous frequency. Barely a week after the end of the last sale, T-Mobile has relaunched the promotion which will allow consumers to pick up a SIM card for just $1 as opposed to the $15 they run normally.
Right now, it looks like this most recent iteration is expected to go through the end of the month and will expire on Monday, August 31, 2015. Of course, if you haven't picked one up by then, there's a good chance it'll come back in a few weeks. There is a limit on the amount of SIMs a user can buy–no more than 3 SIMs per order and only 5 over a 30 day period.
Regardless, if you missed out on the last two sales and want to nab one of these SIMs, you'll need to check your device's compatibility on T-Mobile's site. Most unlocked GSM devices will be compatible. Then, it's a matter of adding the SIM to the shopping cart and entering the code SIM99 in the coupon box on the checkout page.
The SIMs are available for both wireless devices and tablets and can be used with the 200 free MB per month package, which is a pretty sweet deal. For more information on T-Mobile plans and products, visit T-Mobile's website.