Poll
Loading ...
SpeedTalk Mobile Overview
posted by Mary G. on December 24th, 2016 - 11:41 am | Prepaid Cell Phone Plans, T-Mobile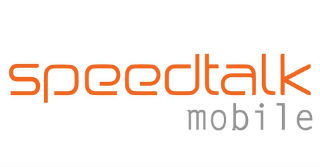 A smaller T-Mobile MVNO, SpeedTalk Mobile, was recently brought to my attention as being a great option for customers who don't use their phones constantly. More and more prepaid companies are gravitating to the high data user and trying to give you more bang for your buck that those who need only a few minutes or texts are becoming overlooked. With that thought in mind, today I'd like to do an overview of SpeedTalk Mobile. The company has four different sets of plans available, three of which appeal greatly to customers who don't need unlimited everything.
The Plans
SpeedTalk Mobile offers monthly plans, pay as you go plans, special plans and a more unique set of "low cost paygo" plans. Let's take a look:
Pay As You Go
There are four pay as you go plans available to customers, including $10 for 30 days, $30 for 60 days, $55 for 180 days, and $100 for a year. Rates are $.05 per minute, $.05 per MB, and $.02 per text. With the pay as you go plans, customers automatically receive rollover for any remaining balance (good for 6 months) so long as they refill their account before it expires. And, customers enrolling in the year long plan can receive a free Motorola C186i!
Low Cost PayGo 
The low cost paygo plans are pretty similar to the pay as you go options, but customers sacrifice their rollover in order to save a few dollars. Plan options are as follows: $5 for 30 days, $7.50 for 30 days, $10 for 30 days, $25 for 60 days, $50 for 180 days, and $100 for a year (no free phone with this plan). The rate per text is still $.02, and the rate per minute or MB is also $.02 on the low cost plans. So, while you do give up the rollover balance, you're able to get a little bit more for what you're paying.
Special Plans
$5 — 250 minutes, 250 texts, no data
$9 — 250 minutes, 250 texts, 250 MB of data
$15 — 100 minutes, unlimited text, no data
$18 — 500 minutes, 500 texts, 500 MB of data
SpeedTalk also has a few regular 30 day plans available, ranging from $5 to $70, most with unlimited talk and text with various amounts of high speed data. These plans are obviously geared to someone who uses their phone a bit more heavily, but what is included based on the price is nothing to get excited about. You can view the full lineup of plans in detail here.
The Phones
Since SpeedTalk operates on T-Mobile's network, unlocked GSM devices are able to be brought in for activation and you'll get a free SIM card. The company also has a few simple devices and a few smartphones available for purchase on its website. You can check those out here.
As I previously stated, SpeedTalk Mobile is a great option for people who don't use their phone very often. It has a variety of options that will allow you to pay for only what you need! SpeedTalk Mobile operates on the network of the 3rd largest carrier in the U.S., T-Mobile. You can view its coverage map here.