Poll
Loading ...
Activate Nexus 9 Tablet on T-Mobile Prepaid
posted by Liz E. on December 16th, 2014 - 1:00 pm | T-Mobile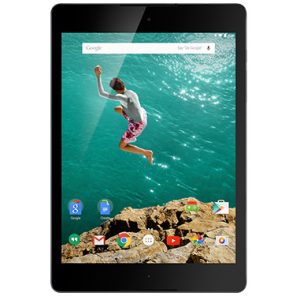 T-Mobile has announced the availability of the new Nexus 9 LTE Tablet for postpaid plans with the option to activate on prepaid plans. This tablet is pretty highly sought after and looks pretty sweet, but if you want it on a prepaid plan there are a few catches.
I spent some time talking to a representative on T-Mobile's website and from what I understand, T-Mobile is not selling the device as a prepaid device, but you can activate it on a prepaid plan. Now, to make things more complicated, you cannot purchase the device online without putting it on a postpaid plan–regardless of whether you buy it outright or put it on a payment plan. If you buy it outright you can switch over to a prepaid plan after the initial first month of postpaid (as the postpaid has no contract). However, the postpaid plans will require a credit check–even if you don't do financing–for that first month. The outcome won't matter, because you were going to buy it anyway, but it is something to keep in mind.
Now, if that is way too much hassle and pressure from T-Mobile to keep you on a postpaid contract, I am told that if you were to buy the device from Google Play or another retailer, T-Mobile can activate it on prepaid with no fuss–it is definitely on the list. Additionally, some T-Mobile retail locations will allow you to buy the tablet outright and activate it on the prepaid without having to go through postpaid. But… that depends on the store.
I'm not really sure why T-Mobile bothered to add it to the prepaid activation list if it is going to be so difficult to get it on there, but at least you have that option. Undoubtedly, it's yet another push to keep customers on their postpaid plans instead of the less profitable prepaid options.
The Nexus 9 LTE tablet itself is pretty sweet and will retail for around $600. You can check out the specs and features on T-Mobile's website. Prepaid data plans range from $20 – $70.