Poll
Loading ...
5 Best Affordable T-Mobile Prepaid Phones
posted by Liz E. on January 19th, 2015 - 8:25 am | T-Mobile
T-Mobile is barely trailing behind Sprint as the No.4 carrier in the United States and while its network is a little spotty and patchy at times, the improvements over the last year or two are pretty impressive. Utilizing a GSM network, T-Mobile has several MVNOs, but their prepaid sector itself has a pretty good following. Like AT&T, you can activate just about any phone on prepaid, but the options on their online store are pretty limited, but if you're looking for something that's both affordable–meaning $200 or less–and still a good quality phone, then take a look at these top five picks:
1. Samsung Galaxy Avant – $275.40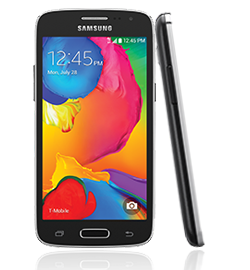 This phone is a little on the high end of affordable, but is well worth the money. Samsung tends to make some pretty good devices, and the Avant is no exception. Designed with prepaid users in mind, this phone has some pretty good hardware and a smooth user experience. The camera is passable at 5 MP, but don't expect anything too impressive.
2. LG Optimus L90 – $144.84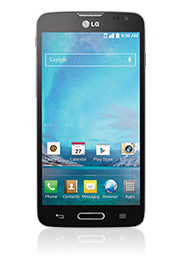 One of the most notable things about this affordable phone is its ability to utilize 4G connections. As far as actual hardware and usability, this little-known device performs surprisingly well and looks pretty sharp.
3. Nokia Lumia 635 – $144.84
Windows phones aren't for everyone, and while their app store is a little lacking, the devices themselves are not. The Lumia 635 is one of the better Windows devices available for prepaid and boasts some excellent specs as well as Windows 8.1, which has several cool features like the sassy assistant Cortana.
4. Alcatel OneTouch Fierce 2 – $171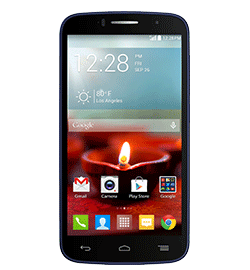 This successor to the affordable OneTouch Fierce is surprisingly capable, just like its predecessor. The interface is smooth and the phone itself is pretty good looking as well.
5. ZTE Zinger – $94.99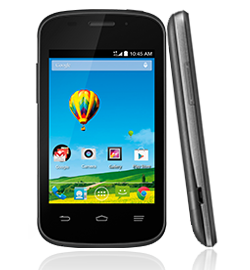 As a cheap entry-level device, the ZTE Zinger has by far the smallest screen at only 3.5 inches, and is designed as a compact, easy to use device. It certainly won't win any awards for hardware specs, but it will get the job done for a palatable sub $100 price.