Poll
Loading ...
Straight Talk's First Verizon LTE Phone Released
posted by Liz E. on October 27th, 2014 - 8:22 am | Straight Talk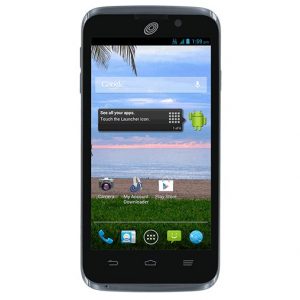 Straight Talk Wireless, one of the larger MVNOs in the country, has released their first Verizon LTE phone, the ZTE Rapido, at select Walmart stores nationwide. The phone is on sale for around $180 and looks like it should be a pretty standard entry level phone, albeit one with LTE compatibility.
Here are some of the specs for the phone:
Android KitKat 4.1
4.5 inch display, 720x1280p
Gorilla Glass
1.2 GHz dual-core processor
1 GB RAM
8 GB memory
microSD card slot
8 MP back camera
1 MP front camera
Bluetooth
7.5 hour talk time, 9 day idle time
Prior to this release, the only Verizon MVNO that was able to use Verizon's LTE was Page Plus. It is unclear whether Verizon is going to release their LTE bands to additional MVNOs outside of Page Plus and Straight Talk (which are both owned by the same company), but it's likely that other companies like Net10 will also carry this phone with Verizon LTE soon.
With Page Plus, users have reported throttling on LTE bands. It is unclear whether Straight Talk customers can expect to be throttled as well, but with Verizon's control-freak streak and need to offer postpaid customers better speeds to justify prices, it is highly likely. However, that is pure speculation. When we get more solid information, we'll be sure to update you!
Reports of this phone came first from Prepaid Phone News and then from photos posted on HowardForums. There isn't really any information about the phone on Straight Talk's website, other than to list it as compatible with hearing aids. Walmart's website likewise does not have any information so this is likely just a soft rollout for now with more details to come.