Poll
Loading ...
Straight Talk picking up LG Enlighten Android handset
posted by Joe on June 25th, 2012 - 11:31 am | Straight Talk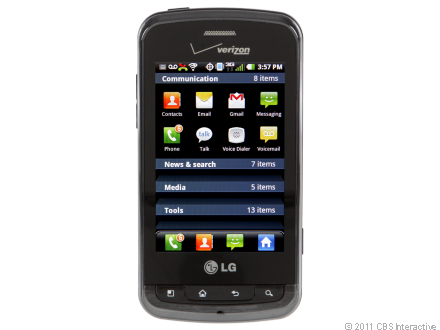 PhoneNews.com reports that Straight Talk will add another Verizon-powered Android handset to its lineup in a few weeks. As for the Enlighten itself, it's the definition of an entry-level Android handset. It has a small 3.2-inch display at a mere 320×480 pixels. It does have a slide-out keyboard, though, which is preferable to some. Then again, it's unfavorable to others, since it makes the phone more bulky. It will run Android 2.3, which is the bare minimum at this point. Again, we can expect the phone to drop sometime in the next few weeks. There is no word on pricing, but expect it to be considerably less than the $180 Samsung Galaxy Proclaim, Straight Talk's other Verizon-powered Android.