Poll
Loading ...
Straight Talk gets Huawei Ascend II at Walmart outlets
posted by Joe on May 15th, 2012 - 7:32 am | Straight Talk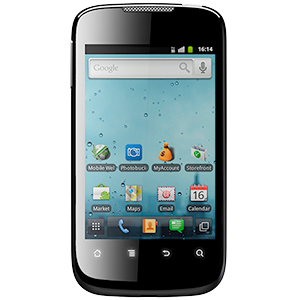 It's hard to believe that nearly a year ago Cricket launched the Huawei Ascend II. At the time it wasn't that impressive a handset, clicking in at 600MHz with a 3.5-inch screen while running Android 2.3. According to a recent Howard Forums post, some Walmart stores have started selling the Ascend II for Straight Talk. It's the same exact phone, of course, just with different branding and service plans. You currently cannot get it at Straight Talk's website, unfortunately. As of this writing it's just at Walmart stores. The price tag is said to be $179.99, though, which is $80 more than it sells for at Cricket — and Cricket's version has Muve Music.
Via PhoneNews.com.