Poll
Loading ...
Straight Talk adds two smartphones to the lineup
posted by Joe on October 22nd, 2010 - 7:30 am | Straight Talk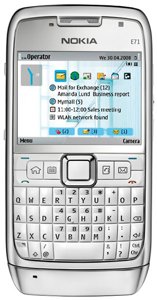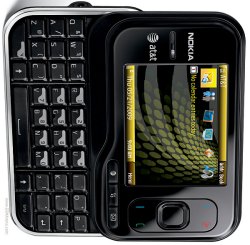 In our Straight Talk user reviews I've noticed two common complaints. First is customer service. Second is the lack of smartphones. Straight Talk addressed the second yesterday, announcing the Nokia 6790 and the E71 as part of its handset lineup. These both run on GSM networks. The 6790, a/k/a the Surge on AT&T, features a slide-out QWERTY keyboard, a 2.4 inch screen at 320×240 pixels, a 2 megapixel camera, and microSD expansion up to 8GB. The E71 is a candybar device with a QWERTY keyboard. It has basically the same screen as the 6790, though it is 0.04 inches smaller. The camera is a bit better, at 3.15 megapixels. Both devices will cost $244.99, and both require Straight Talk's $45 unlimited plan. You can get one of these smartphones at Walmart or at Straight Talk's website.