Poll
Loading ...
Samsung T404G now available from Straight Talk
posted by Joe on March 7th, 2011 - 9:57 am | Straight Talk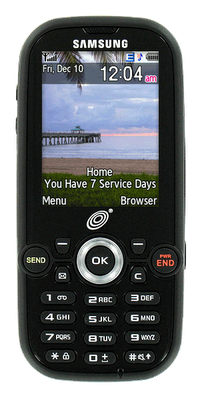 It feels as though I've seen this handset before, and considering how basic it is I'm sure I have (the logo above the OK button indicates that it was probably at Tracfone, which makes sense). For those in Straight Talk's GSM areas, the Samsung T404G is now available. It's a basic handset, as you can probably glean from the photo. You can still access the web and play music while snapping pictures from the 2 megapixel camera. It also features a sliding QWERTY keyboard. You can get the T404G at Straight Talk's website for $89.99 (plus $30 or $45 for one month's service).