Poll
Loading ...
Huawei Sensa Available on Straight Talk
posted by Mary G. on November 22nd, 2016 - 12:22 pm | Straight Talk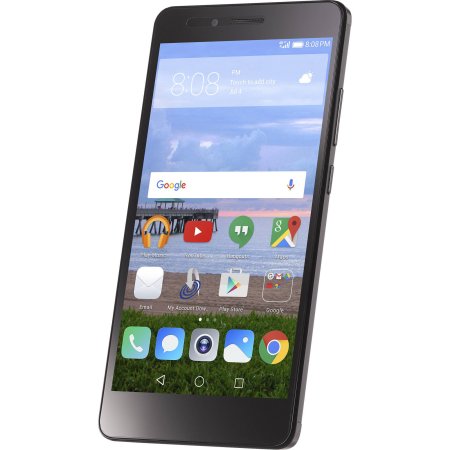 Straight Talk, a subsidiary of TracFone that operates on all four of the main carrier networks, recently expanded it's lineup of devices. Adding to the already extensive Android variety, the Huawei Sensa (operating on Verizon's network) is now selling for $179.99 at Walmart stores and online.
Let's take a look at the specs:
Android 6.0 OS
5.5″ display with 1920 x 1080 resolution
1.5 GHz and 1.2 GHz octa-core processor
16 GB internal memory, microSD card expandable to 32 GB
3000 mAh lithium-ion battery
13 megapixel rear camera
5 megapixel front camera
The Huawei Sensa also comes equipped with a fingerprint reader. The octa-core processor should enable faster performance, and the battery is said to be able to support 19 hours of talk time or 432 hours of standby time. This is a mid-range smart phone with some very impressive features— for $179.99, I'd say it's quite a deal.
You can pair your Huawei Sensa with any of Straight Talk's plans. Nationwide plans start at $30 with 100 MB of data, and work up to $55 for 10 GB of high speed. You can view the plans in detail here.
Straight Talk has quite a variety of phones available for purchase and also allows unlocked devices to be brought in for activation. Since the company operates using all four of the main carrier networks, coverage is pretty thorough. You can view devices for sale as well as coverage on Straight Talk's website.