Poll
Loading ...
Things Looking Up for Sprint BYOD
posted by Liz E. on March 23rd, 2015 - 4:53 pm | Sprint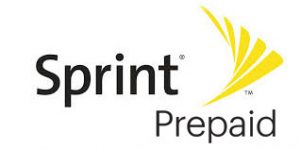 Earlier this year Sprint made some changes to its policies on phones that could be activated on its partnering MVNOs like Ting, Republic Wireless and Red Pocket. Referred to as the Financial Eligiblity Check (FEC), this new process pretty much broke the Sprint BYOD program, and ended up failing around 80% of all Sprint phones. Well, good news this week on that front: It looks like Sprint is starting to fix its mess, although it's still not quite there yet.
According to a Ting blog post update, Sprint has updated the FEC check to allow phones that were freed from a contract due to a device upgrade to pass the check. This move is said to have released around 30 million devices. Here's what the Ting update says:
Progress! More than 30 million devices that would previously have failed Sprint's financial eligibility date (FED) check will now pass.

Now, devices that were freed from a contract due to a hardware upgrade (that is to say, you got a new a new phone on the same contract) will clear the FED check. Likewise, with the exception of the iPhone 5S and iPhone 5C, any device that was activated 12 or more months ago, regardless of whether it's currently active, will clear. This applies to devices associated with postpaid accounts only.

If you tried to bring your device to Ting previously but failed due to FED, please try again.
While this is excellent news, it's still only half of a fix. There are still plenty of reports of Sprint failing phones that really should be passing this FEC check. Still, after almost a month of silence on the part of Sprint it's nice to see that some progress is being made.
In the meantime, if you absolutely must bring a phone to Sprint, be sure that you run the MEID/ESN through a checker before you try and make the switch, as plenty of new and unused phones are failing, for some unknown reason. A few good checkers that should include the FEC check are Ting, RingPlus and FreedomPop.