Poll
Loading ...
Sprint to Shut down WiMax Network in 2015
posted by Liz E. on October 9th, 2014 - 12:46 pm | Sprint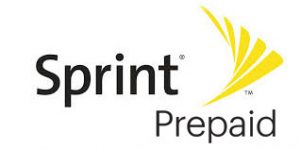 Several leaks across the internet have confirmed that Sprint is intending to shut down their WiMax network on November 6, 2015. Coupled with all of the recent price changes, the 1400 job cuts and the even more recent announcement that Sprint will lay off an unspecified amount of additional workers later this year, it's clear that there are some major changes going on in the Sprint corporation.
Of course, I doubt that anyone is surprised about the shutdown of Sprint's WiMax network, formerly referred to as Sprint's 4G network. In fact, I'm surprised it took them this long as the pouring of funds into the outdated WiMax network is probably partially what set Sprint back so much further than their competitors in the first place. However, recently Sprint introduced their new 4G LTE and Spark (also called 'enhanced LTE') networks, so it was really only a matter of time.
According to most of the articles I read, the formal announcement of the shutdown for postpaid customers will be this November, roughly a year before the actual shutdown. Prepaid customers with WiMax devices will be informed roughly 180 days prior to shutdown. Devices that have dual capabilities will still function on Sprint's 3G network, but those that are WiMax only will no longer function. Leaked reports indicate that Sprint will offer cheap or free replacement devices for those using WiMax-only devices, and maybe even reduced prices for customers looking to upgrade. However, nothing formal has been announced. All in all, it looks like Sprint is working hard to ensure minimum frustration to customers during this shutdown, which is nice.
If you want to read the full leaked employee info page, check out this article on Android and Me. FierceWireless also has some pretty good information on this recent development. As more information is released, we'll keep you informed, but I don't expect anything formal for prepaid until the beginning of May at the earliest.