Poll
Loading ...
Sprint to Add LG G Stylo to Boost Mobile, Sprint Prepaid
posted by Liz E. on May 14th, 2015 - 8:23 am | Boost Mobile, Sprint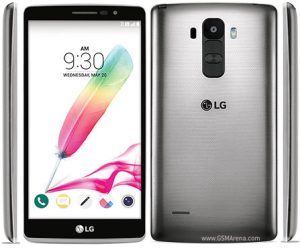 For whatever reason, right now phablets (or phones larger than 5 inches) are all the craze, and Sprint recently announced that it will be adding a new phone and stylus option for customers looking to get a larger handset. Set to be released in June, the LG G Stylo is a pretty good-sized phone which includes a handy stylus for drawing and note taking. The LG G Stylo is expected to be available on Boost Mobile and Sprint Prepaid on June 7, 2015.
The LG G Stylo is a low to mid-range device with mediocre specs that will be suitable for most consumers. Here's a peek at what's under the hood:
Android Lollipop 5.0
5.7 inch screen with 720p resolution
1.2 GHz quad-core processor; Snapdragon 410
2 GB RAM
16 GB memory
8 MP back camera
5 MP front camera
removable battery
It is worth noting that T-Mobile has announced this phone already for its postpaid consumers. This is the first mention I've seen of it being available on prepaid, however. The LG G Stylo is expected to retail for a modest $199 on both Boost Mobile and Sprint Prepaid. Since Boost cannot unlock its phones, I might suggest users get the phone for Sprint Prepaid and then simply activate it on Boost.
You can learn more about Boost Mobile Plans or Sprint Prepaid plans on their respective websites.