Poll
Loading ...
Sprint Prepaid Gets Voice Roaming
posted by Liz E. on October 10th, 2014 - 12:19 pm | Sprint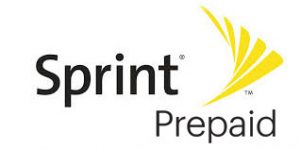 Most prepaid plans don't include roaming at all, so if you wander from the carrier network, then you are basically out of luck. Effective immediately, Sprint prepaid customers will have 50 minutes of voice roaming included automatically with their plans. This deal is, unfortunately, not available for Sprint companies Boost Mobile or Virgin Mobile.
While Sprint Prepaid is not quite as good as Boost or Virgin, this move might give the service a bit of an edge with consumers. Sprint's network is a little patchy at times, and there are long stretches of roads where you won't have any service, so the addition of roaming for emergencies is nice. I'm surprised that it took them this long to introduce it.
Sprint's prepaid service only has three plans, all of which include unlimited text and talk. The plans are as follows:
$35 – 1 GB data
$45 – 3 GB data
$55 – 6 GB data
To check out Sprint Prepaid prices and phones, visit their website.