Poll
Loading ...
Sprint Expands Spark, LTE Networks
posted by Liz E. on February 20th, 2015 - 12:55 pm | Sprint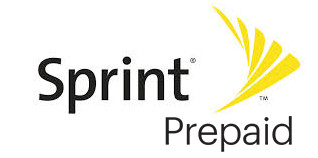 Sprint, the company that barely dodged being named the worst network in the United States, recently announced that it has expanded the Sprint Spark and LTE networks to an additional 48 markets. Sprint now covers around 270 million people with LTE and another 125 million with its Spark network. Sprint's tri-band LTE service advertises peak speeds of 50 to 60 Mbps, and promises that number will continue to grow.
"We have an incredible amount of work ahead, but I'm confident we have the right plan, the right team, and the right assets to compete," Sprint Chief Network Officer John Saw said in a statement. "Clearly, we have momentum. 2015 is off to a great start."
New Sprint 4G LTE markets:
Batavia, N.Y.
Columbia, Mo.
Coos Bay, Ore.
Flagstaff, Ariz.
Jasper, Ind.
Lima, Ohio
Maui, Hawaii
Norwalk, Ohio
Orange County, N.Y.
Oxnard-Thousand Oaks-Ventura, Calif.
Port Townsend, Wash.
Poughkeepsie, N.Y.
Pueblo, Colo.
Salisbury, Md.
Santa Barbara-Santa Maria-Goleta, Calif.
Springfield, Ill.
Statesboro, Ga.
Talladega-Sylacauga, Ala.
Terre Haute, Ind.
The Big Island, Hawaii
Vail, Colo.
Warrensburg, Mo.
Washington, D.C.-Arlington-Alexandria, Va.
Wheeling, W.Va.
New Sprint Spark markets:
Anderson, Ind.
Appleton, Wis.
Ashtabula, Ohio
Camden, N.J.
Champaign-Urbana, Ill.
Cleveland, Tenn.
Fort Collins-Loveland, Colo.
Grants Pass, Ore.
Greeley, Colo.
Manchester-Nashua, N.H.
Monroe, Mich.
Muncie, Ind.
New Haven-Milford, Conn.
Norfolk-Virginia Beach-Newport News, Va.
Peabody-Lawrence-Methuen, Mass.
Peoria, Ill.
Providence, R.I.
Raleigh-Cary, N.C.
Sandusky, Ohio
Shelby, N.C.
Spokane, Wash.
Springfield, Mass.
Springfield, Ill.
Zanesville, Ohio
I have to agree that it's looking like a slightly better year for Sprint, although there is still a long way to go in order to beat out rising star T-Mobile and fix Sprint's ailing reputation. For more information on the network launch, check out this article from the Kansas City Business Journal or take a peek at Sprint's coverage map and don't forget to click the "Sprint Spark" or "4G LTE" boxes at the top to see the coverage.