Poll
Loading ...
Sprint Debuts New Underwhelming Prepaid Plans
posted by Liz E. on February 19th, 2017 - 12:14 pm | Boost Mobile, Sprint, Virgin Mobile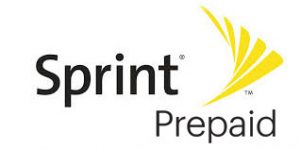 Well, it looks like the days of Sprint being a poor-value brand with some lackluster prepaid options are coming to a middle. Although the company looked like it might be phasing out its Sprint Prepaid brand last year, it looks lie the indecisive company has updated the prepaid portion of its website with new plans.
Sprint, as you might recall, is the current owner of both Boost Mobile and Virgin Mobile which both offer decent prepaid options (especially Boost) for the Sprint network. However, the new Sprint Prepaid plans don't seem to be even trying to compete. Instead, they appear to be designed for customers with bad credit who are still looking to get onto Sprint's postpaid network. Indeed, the language on the Sprint Prepaid site states that after 12 consecutive and on-time payments, customers can switch to Sprint postpaid.
Here are the current plan offerings:
$45 – unlimited talk and text, 3 GB high speed data
$55 – unlimited talk and text, 5 GB high speed data
$65 – unlimited talk and text, unlimited high speed data (with conditions, including throttled streaming)
Oddly enough, the old Sprint Prepaid plans were basically the same, although the $55 plan included 6 GB of data instead of 5 GB. All three plans can be reduced by $5 for any customer who signs up for auto pay.
However, as you've likely noticed, these plans don't even compare to Boost or Virgin, which offer way better plans in basically every way. Boost's unlimited data is $15 cheaper, and Virgin's $45 Data Love plan comes with a whopping 10 GB as opposed to the paltry 3 GB offered by Sprint Prepaid.
The only conclusion I can draw is that Sprint Prepaid is not really trying to be a prepaid brand, but rather a gateway so that in-store Sprint associates have something to offer to postpaid customers who can't pass the credit check. So, in short, if you're really genuinely interested in a Sprint prepaid brand, don't waste your time with this.
Sprint Prepaid does offer a handful of phones for its customers, but the list is shockingly small and basically only includes entry-level devices. There are no iPhones available either. You can check out the full list of phones, plans, and other details here.