Poll
Loading ...
Verizon announces best selling ringtones
posted by Joe on January 8th, 2008 - 10:23 am | Ringtones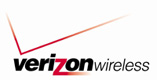 As I said last week on Going Cellular, if AT&T does it, you can bet Verizon is going to. This time, it's the best selling ringtones, which AT&T announced right before the holidays. Verizon's list is out now, so let's check it out after the jump.

"A Bay Bay" by Hurricane Chris
"Beautiful Girls (Main Chorus)" by Sean Kingston
"Buy U A Drank (Shawty Snappin')" by T-Pain
"Crank That (Soulja Boy)" by Soulja Boy Tell 'Em
"Glamorous" by Fergie
"Party Like A Rock Star" by Shop Boyz
"Rockstar" by Nickelback
"Stronger" by Kanye West
"The Way I Live" by Baby Boy Da Prince
"This Is Why I'm Hot (Chrous)" by MIMS
Like AT&T's list, I'm not too familiar with these. Of course, I know "This Is Why I'm Hot," because it's the theme music of the best player in baseball, Alex Rodriguez (Go A-Rod!). Makes you feel kinda old, you know?
Anyway, a few of the names are overlaps with the AT&T list, but it appears that Verizon and AT&T customers have slightly different tastes in music. Verizon also released their top ringback and full-track songs. So, ringbacks:
"Apologize" by Timberland
"Beautiful Girls" by Sean Kingston
"Big Girls Don't Cry" by Fergie
"Buy U A Drank" by T-Pain
"Crank That" by Soulja Boy Tell 'Em
"Glamorous" by Fergie
"No One" by Alicia Keys
"Party Like A Rock Star" by Shop Boyz
"Rockstar" by Nickelback
"This Is Why I'm Hot" by MIMS
Not much variation there. We're only going to list the top full songs that don't appear on either list:
"Cyclone" by Baby Bash
"Hey There Delilah" by Plain White T's
"Kiss Kiss" by Chris Brown
"Umbrella" by Rihanna
These kids and their music nowadays…
[Reuters]