Poll
Loading ...
Republic Wireless to add Motorola Defy XT, open gates
posted by Joe on July 31st, 2012 - 9:15 am | Republic Wireless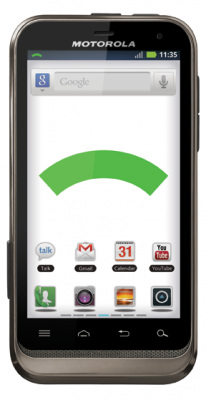 It appears that Republic Wireless will add another handset to its lineup. The Motorola Defy XT, which no US carrier currently offers, represents an upgrade on the LG Optimus V, the only model that Republic previously offered. It unfortunately runs Android 2.3, but it does have a cozy 3.7-inch screen and a middling 1GHz processor. It will cost $249 and will be available to Wave B customers in Republic's beta program. Those customers will be offered service this week. Wave A customers, who have been rocking the Optimus V, can upgrade to the Defy for $149. It all sounds good for unlimited service that costs $19 per month.
Via Engadget.