Poll
Loading ...
Verizon unveils new pay-as-you-go plans
posted by Joe on November 1st, 2007 - 9:00 am | Prepaid Services, Verizon Wireless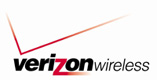 If you've ever checked out the user comments on our Verizon Wireless review, you might have noticed a lot of griping about the 99 cents per day access fee that goes along with their INpulse pay-as-you-go plan. Well, those gripes might get a bit louder today. Verizon has introduced two more prepaid plans to better fit a larger number of subscribers, which sounds good on the surface. The catch: There are access fees for both of these new plans, and they ain't cheap. We're talking $1.99 and $2.99 per day. So, tell us Verizon, what are you going to give us for a minimum of $59.70 or $89.70 per month?

The INpulse plan you know and (don't) love is now deemed the INpulse Core plan, and it's the same as you remember it. Access fee of 99 cents per day, unlimited night minutes, unlimited IN calling, and 10 cents per minute and text.
The INpulse Plus plan charges an access fee of $1.99 per day, so you're looking at $59.70 for a 30-day month. The same unlimited IN calling and night minute features still apply. But for your extra dollar per day, you drop call rates to five cents per minute, and five cents per text.
The other plan is the INpluse Power, which charges the $2.99 daily fee, so $89.70 for a 30-day month. Same deal as the others with the IN calling and the night minutes, but calls are billed at 2 cents per minute.
So unless you're talking a whole ton — and we mean you need to talk a ton to make these deals worth it — you're better off going with their Easy Pay plan, or just going with another prepaid provider.
The best part of this roll out, though this might have been the case before, is that if you spend more than $15 on initial airtime, you get a subsidy equal to that of someone signing a one-year contract. A Verizon representative tells us that's $50. Not a bad deal, especially considering the high cost of Verizon phones.